Herbarium
Glithero's Botanical Tiles are handmade, functional tiles that feature the silhouettes of real botanical specimens. The specimens are foraged by the designers, then archived in herbarium flower presses before being used to create intricate decorative compositions.
Process
A team of artisans hand-cut the tiles before scribing the botanical figures into the glaze, using centuries old techniques.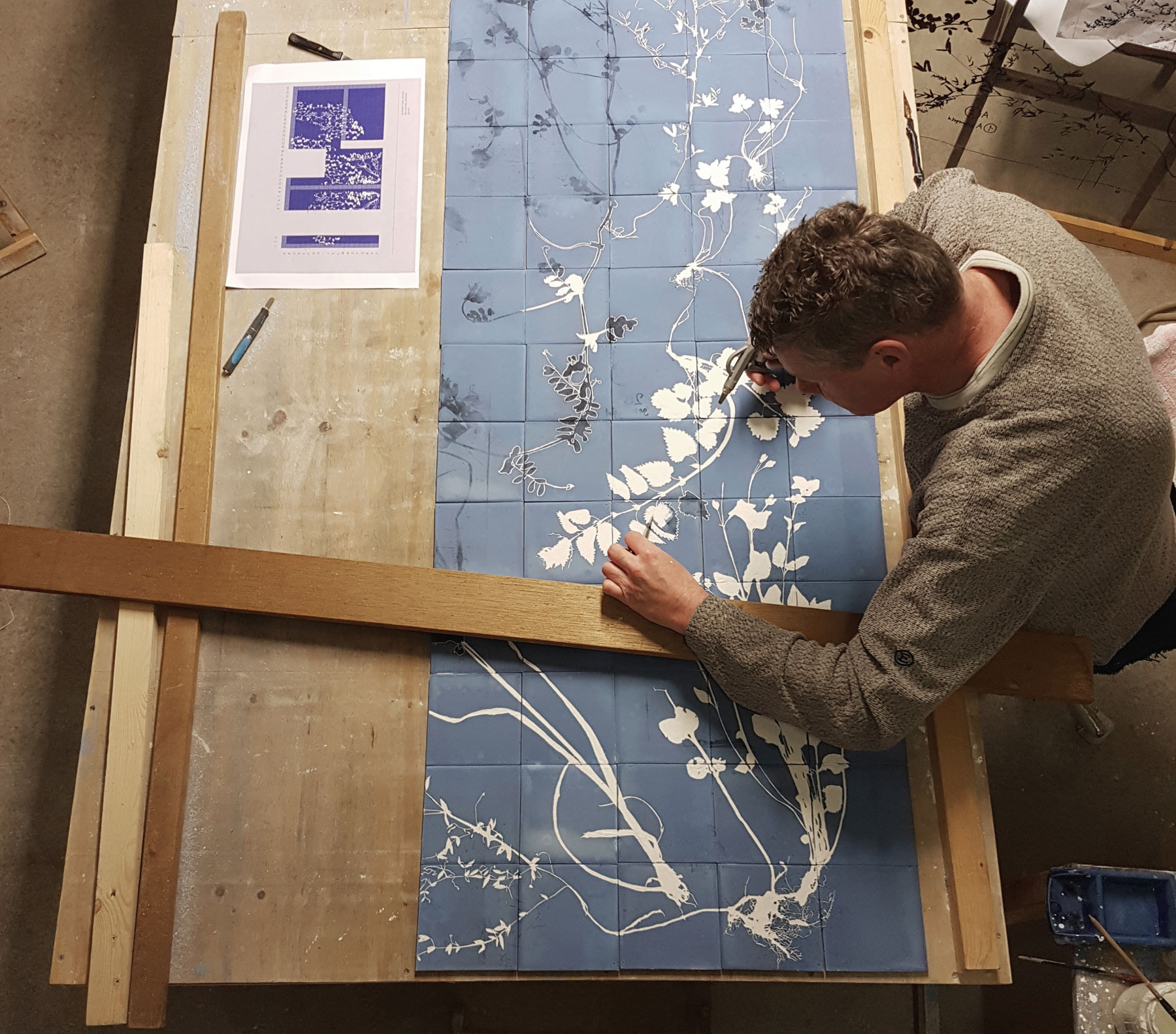 CoMmissions
Our tiles are made to commission and designed to your requirements. They are a fully functional – suitable for wet areas such as kitchens and bathrooms, and heavy usage situations such as restaurants and hotels.